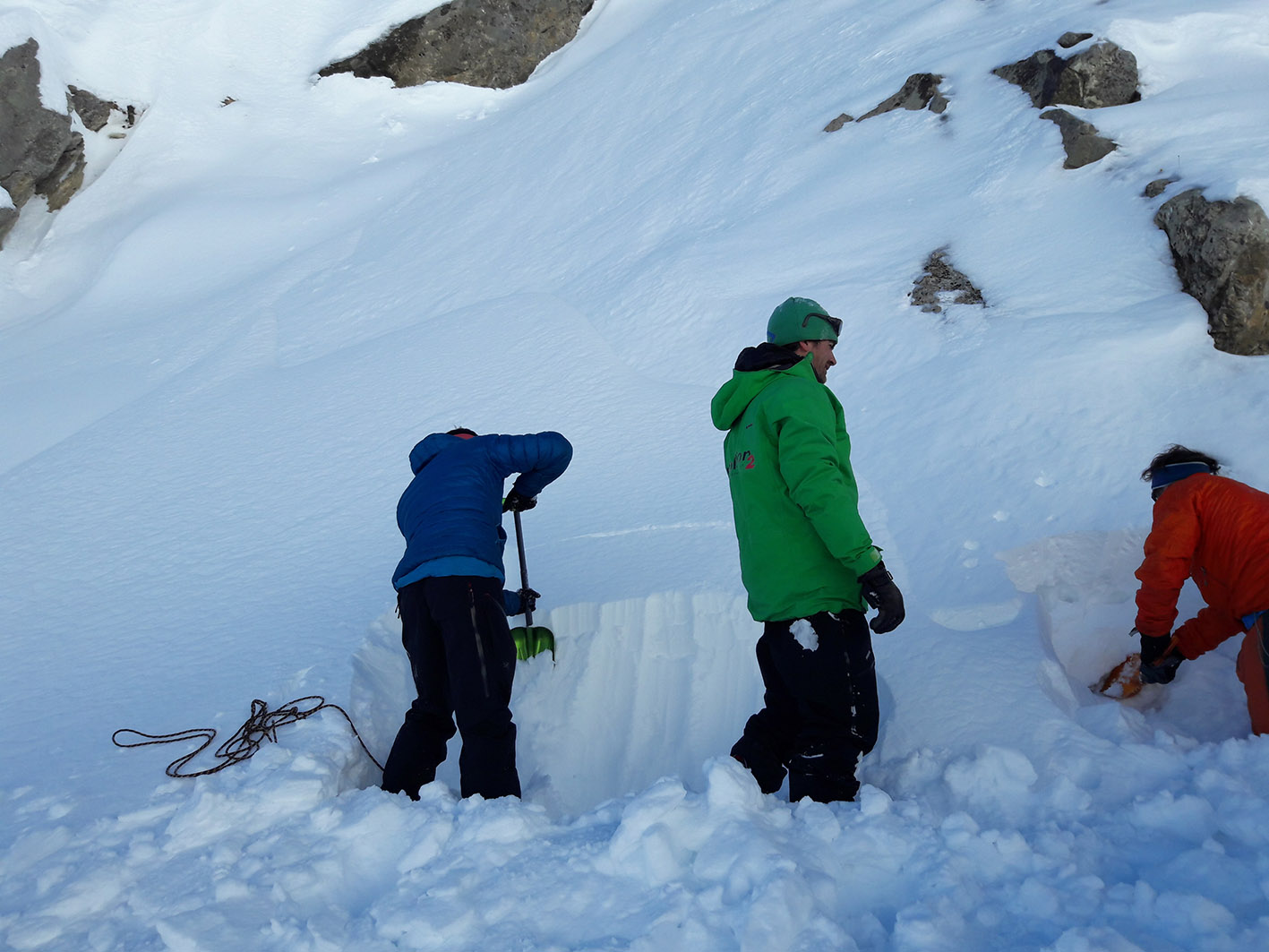 Nivology and Avalanches training
You want to be more independant while going off piste or ski touring? Come and join us for a Nivology and Avalanches training class !
we'll teach you all about the snowpack  and the different types of snow, avalanches and its mecanism, how to recognize avalanches situation and how to understand the "BRA" (daily Avalanche Situation Report)
Program :
-How to plan your off piste day.
– Group Avalanches Rescue Techniques.
– What to do and how to react at the 1st sigh of danger.
Price : 80€ / per person
Useful information
-Full day Training
-first part : theory (inside)
second part : outside practice
-Bring your own Avalanche transceiver, probe and rescue shovel
-Our instructors are certified by the ANENA (french Snow and Avalanches study Center).