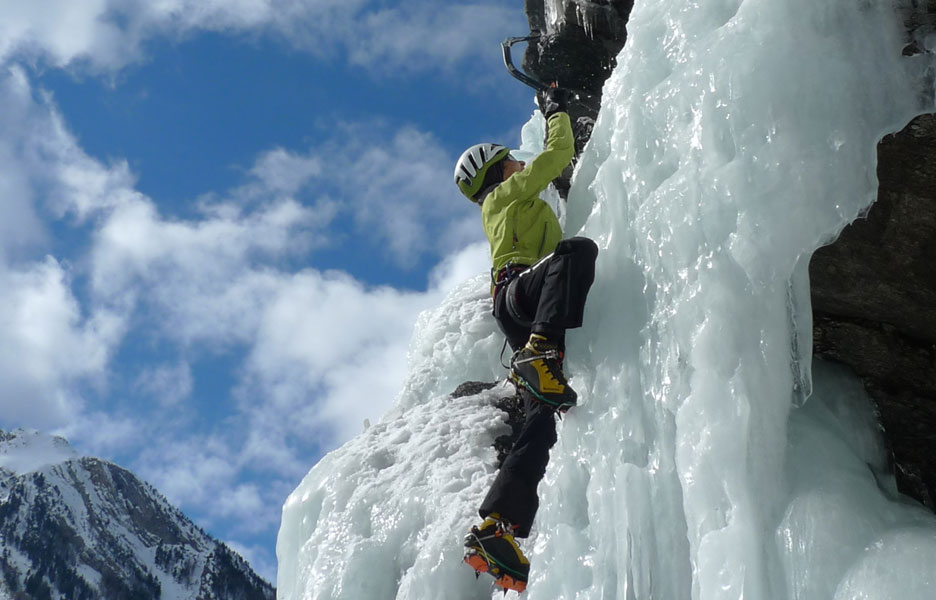 Initiation for Ice Climbing in Vars
Come in Vars to discover an emblematic activity of mountain sports, Icefall climbing !
Childrens and adults will be able to discover this characteristic practice of mountaineering, an activity led by

an authentic ans state-certified Mountain Group Leader, to practice in safe and secure !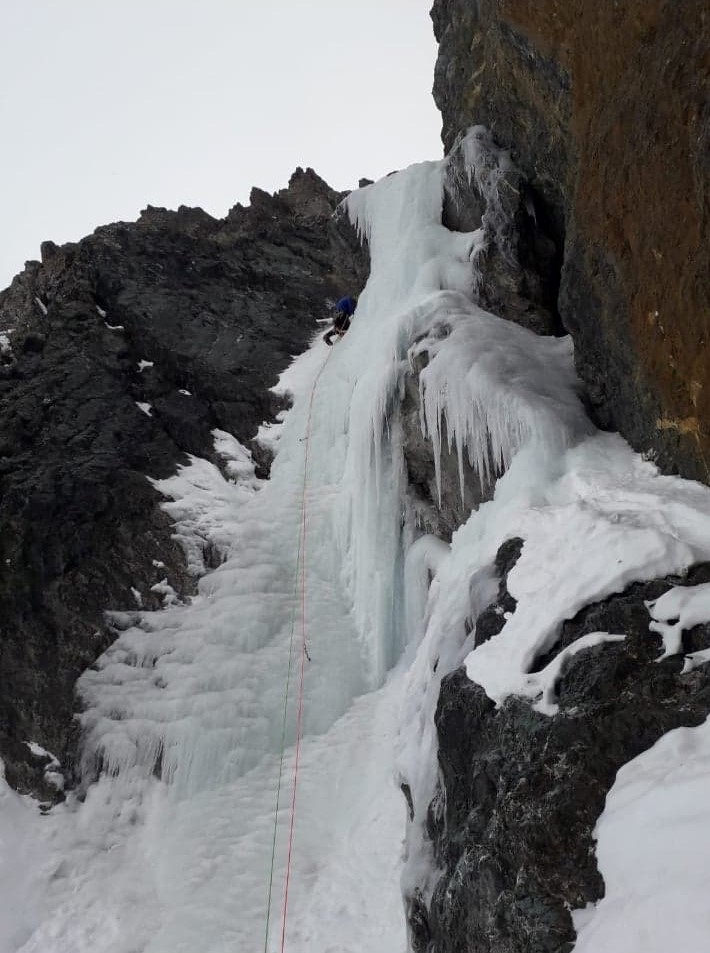 Price for introducy sessions :
  – groupe session 1h30 : 28 €/pers
  From 3 persons
 Maximum 6 persons

  – 1h30 private session : 80 € for 1 to 2 persons
But if you have already practise…
We'll have the pleasure to take you discover real icefalls !
In Haute-Ubaye or in Queyras, there's a lot of incredible places done to practise ice climbing ! Landscapes with magnifiscent settings, climbing on ice falls ensures for practicing real proximity with mountains and their summits !
So ready ? Crampons, rope, ice picks ? Let's do it !
  Price for sessions in Haute-Ubaye or Queyras :
  – 1/2 day : 250 € for 2 persons maximum
  – 1 day : 380 € for 2 persons maximum