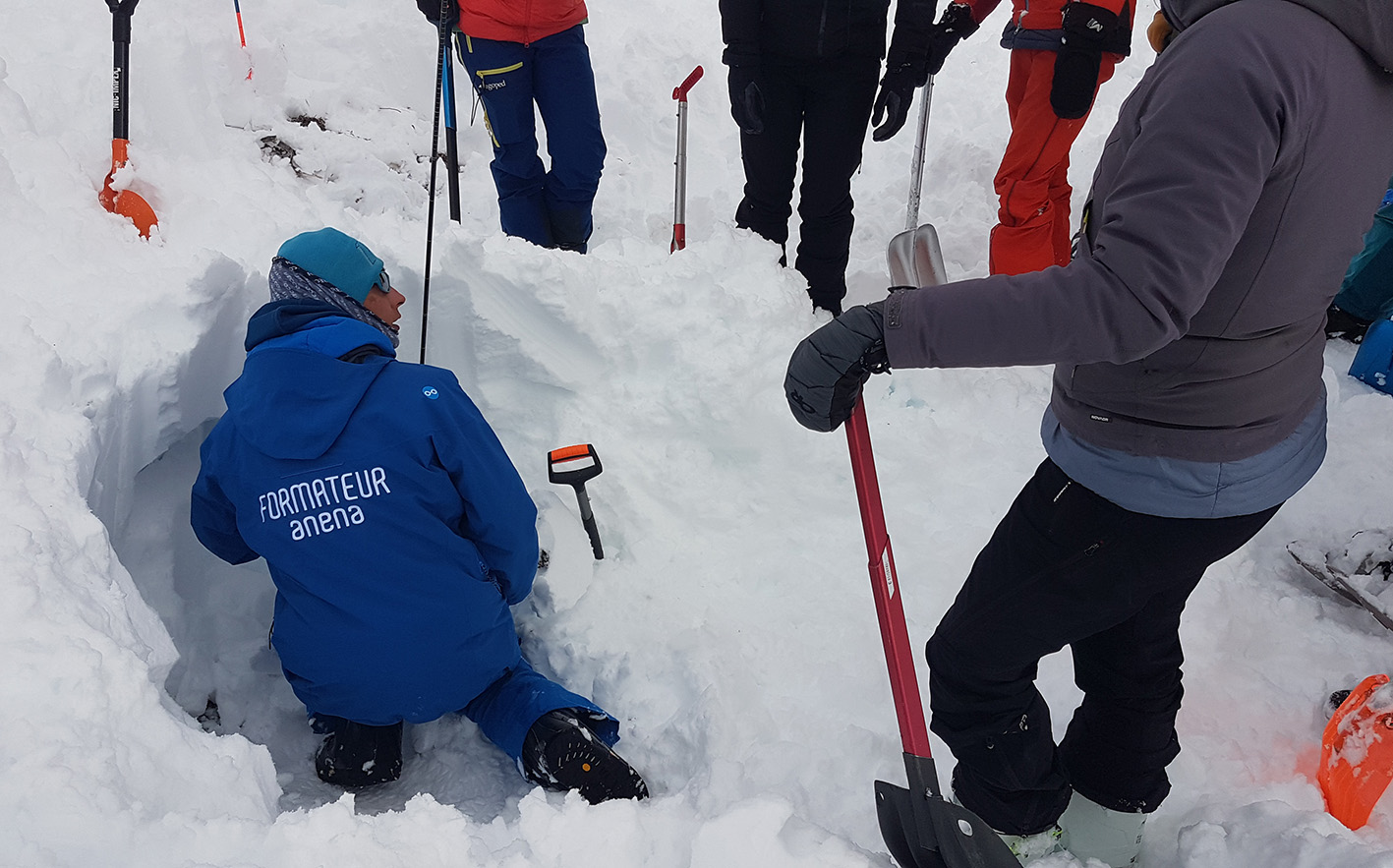 You want to know what to do in case of avalanche and save your friends.
avalanche rescue training
You've been practicing off piste and want to know how to react.
Researching finding and digging your friends out with full efficiency, that's what we'll tech you.
Price : half day – 50€ / per person
Useful Information
-Half day Training
– from 3 to 6 people
-first part : theory (inside)
second part : outside practice
–Bring your own Avalanche transceiver, probe and rescue shovel
-Our instructors are certified by the ANENA (french Snow and Avalanches study Center).
– Get 20% discount on rentals at Planète Montagne Sport Shop